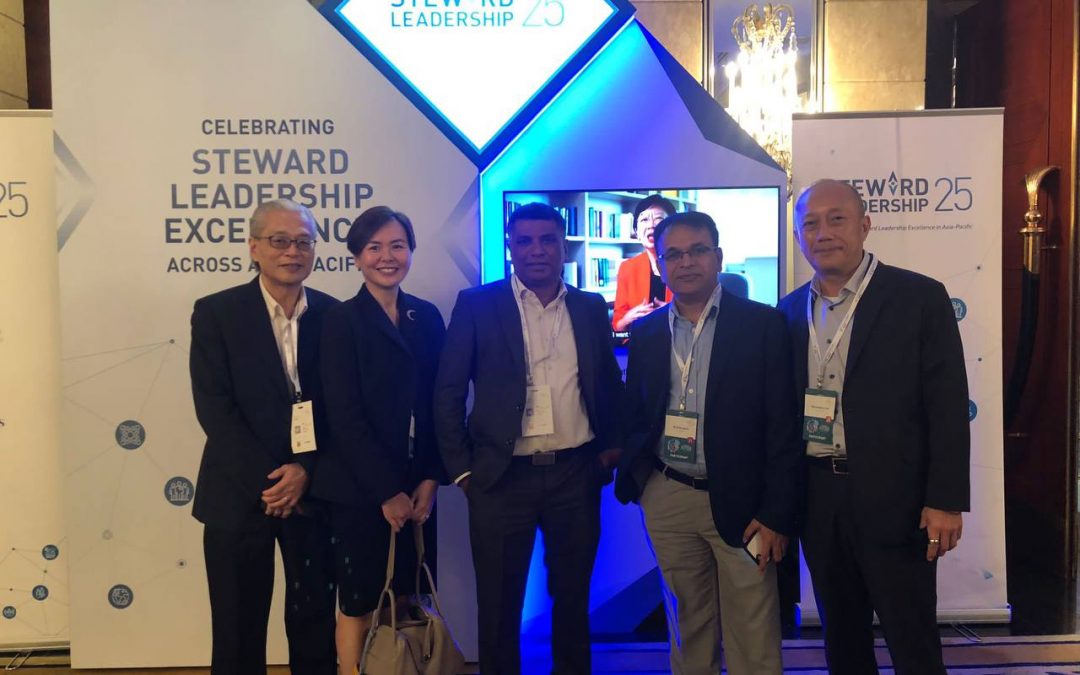 Steward Leadership 25 (SL25) is an annual listing of the 25 best projects of steward leadership excellence within the Asia-Pacific region. This initiative is jointly curated by Stewardship Asia Centre (SAC), INSEAD Hoffmann Global Institute for Business and Society, WTW and The Straits Times. These initiatives showcased strategies that had a greater purpose beyond profit-making to tackle the existential challenges our society faces today, such as climate change and income inequality.
UAL Biotech was recognised for our focused efforts on bio-innovation to promote food security and sustainability in partnership with PT Triputra Agro Persada Group, one of Indonesia's largest agriculture players. Our in-house developed bio-solution provides an alternative to chemical fertilizers in agriculture, achieving lower costs and higher yields for certain crops. Our agriculture solution places emphasis on addressing nitrous oxide emissions, which has a 300 times greater impact on the envrinoment compared to carbon dioxide, by replacing chemical fertilizers that are the main source of these harmful emissions. Through collaborations and successful trials, we have commercialized our technology and aim to scale up production.
Our bio-solutions have been recognised for offering environmental benefits by eliminating harmful chemicals, reducing greenhouse gas emissions, and preserving soil and biodiversity. We aim to become a global leader in sustainability while addressing food security and safety issues in food production processes.