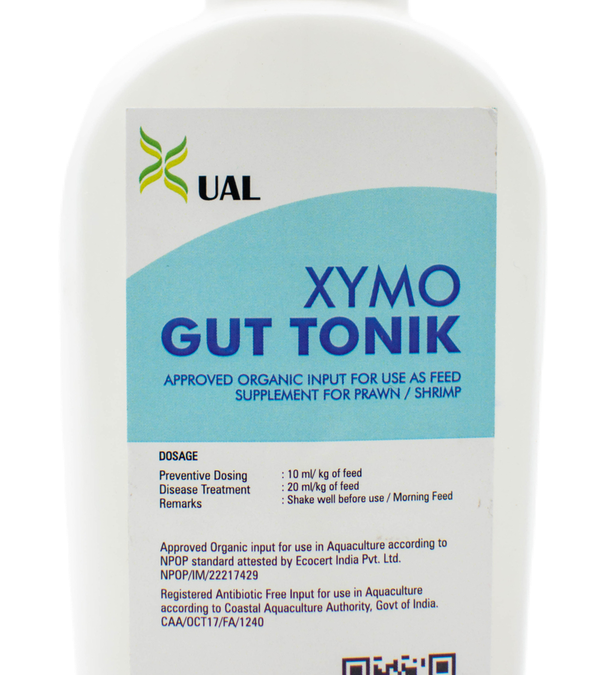 DESCRIPTION
XYMO GUT TONIK is an aromatic plant extract & biocatalyst blend formulated specially for aquatic animals including fish and shrimp. XYMO GUT TONIK with its high antioxidant maintains a healthy gut metabolism & plays an important role on the animal growth rate & performance, nutrition, survival rate and activity.
RECOMMENDED APPLICATION
GUIDELINES
Product can be used for all Aquatic animals.
For the use of Shrimp /Vannamei: 10 ml-15 ml per kg of pellet feed once a day. In case of feeding schedule is more than 4-5times one more dosecan be increased.
Use 10-15 ml per kg of pellet feed with every meal duringconditions associated withstress /mortality/gut problems/ weak activity of animal, digestive disorders etc.
Note: Shake the bottle well before use.