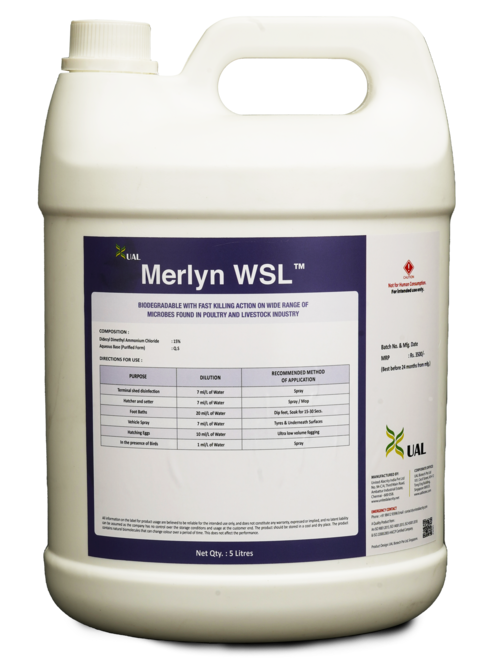 DESCRIPTION
Broad Spectrum Water Sanitizer for Poultry and Livestock. Effective against wide range of micro-organisms, including Gram-positive, Gram-negative, Fungi and Viruses too.
DOSAGE
PURPOSE DILUTION RECOMMENDED METHOD OF APPLICATION
Terminal shed disinfection 7 ml/L of Water Spray
Hatcher and setter 7 ml/L of Water Spray / Mop
Foot Baths 20 ml/L of Water Dip feet, Soak for 15-30 Secs.
Vehicle Spray 7 ml/L of Water Tyres & Underneath Surfaces
Hatching Eggs 10 ml/L of Water Ultra-low volume fogging
In the presence of Birds 1 ml/L of Water Spray
Quantity: 5 Litre/s NM HDPE Can